Europeans care about the open society and its values
This week­end I will cast my bal­lot in the Euro­pean elec­tions, which the Min­is­ter of the Inte­ri­or of my coun­try has described as 'a ref­er­en­dum between life and death, between the future and the past'. Once again, Mat­teo Salvi­ni bets on dra­ma, divi­sion and destruc­tion. He is wrong. The archi­tec­ture of the Euro­pean Union is shak­ing, but its foun­da­tions are solid.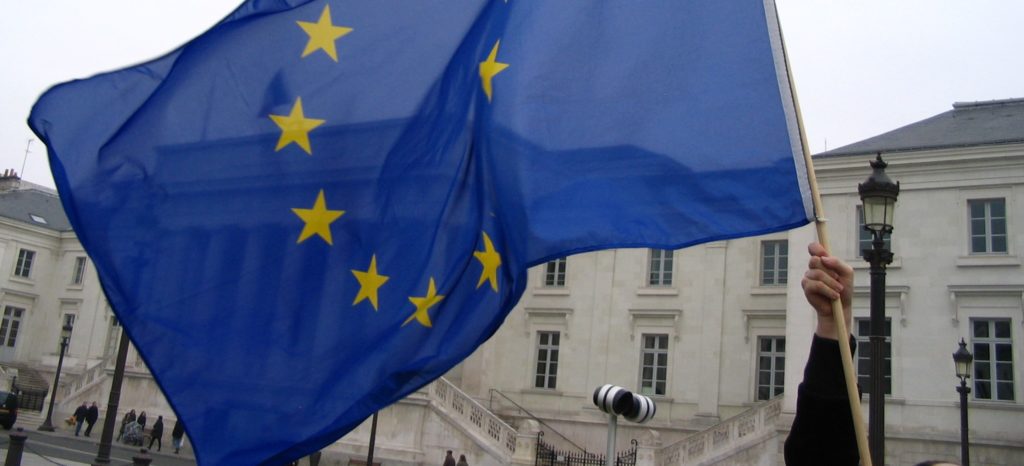 It is unde­ni­able that the polit­i­cal forces which have shaped the Euro­pean Union as we know it today no longer have the sup­port they used to enjoy. Instead, sup­port for right-wing pop­ulist par­ties has soared. Are my fel­low Euro­peans reject­ing the very essence of the EU? Are they reject­ing the val­ues that gave birth to the Euro­pean project in the first place? These are the ques­tions that my col­leagues and I asked when we start­ed our Voic­es on Val­ues project togeth­er with the Ger­man think tank d|part. We con­duct­ed pub­lic opin­ion sur­veys with more than 6000 peo­ple and inter­viewed over 70 experts in six coun­tries — Ger­many, France, Italy, Greece, Poland and Hungary.
What did we find out? First­ly, an over­whelm­ing major­i­ty of Euro­peans sup­port the val­ues that are at the core of the Euro­pean Union. 94% of peo­ple say that free­dom of expres­sion is essen­tial to the func­tion­ing of a good soci­ety. That is cer­tain­ly the case in Italy, where recent­ly a teacher was sus­pend­ed after her stu­dents com­pared Salvini's decree on migra­tion to 1938 racial laws. It is not sur­pris­ing that many crit­i­cized this mea­sure when 95% of Ital­ians sup­port free­dom of expres­sion. Across the six coun­tries sur­veyed, 84% say it is impor­tant that groups that are crit­i­cal of the gov­ern­ment can engage with it. They are less con­vinced about treat­ing new­com­ers equal­ly, but still, 70% agree it is essen­tial. In Poland for exam­ple, where the gov­ern­ing par­ty has been vocal against migra­tion and Mus­lims, over 70% believe new­com­ers should be treat­ed equal­ly and 80% that minor­i­ty rights should be protected.
Euro­peans undoubt­ed­ly care about the val­ues that describe an open soci­ety. But they also care about oth­er issues. We asked peo­ple what they thought of mak­ing sure that as few immi­grants as pos­si­ble come to their coun­try, or that same-sex cou­ples should not kiss in pub­lic. One would expect that, with such high sup­port for open soci­ety val­ues, peo­ple would firm­ly reject these mea­sures. Actu­al­ly that's not the case. Most Euro­peans, 59% on aver­age, sup­port both the val­ues of an open soci­ety and the fea­tures of a closed soci­ety. On the oth­er hand, one third of peo­ple are strong sup­port­ers of an open soci­ety, and only 5% of Euro­peans cher­ish the val­ues of closed soci­eties exclu­sive­ly. In total, we're look­ing at 90% of peo­ple say­ing that open soci­ety val­ues are essen­tial to the func­tion­ing of a good soci­ety. But we have to keep in mind that not all of them reject firm­ly the fea­tures of a closed soci­ety. At first view con­tra­dic­to­ry, this means that for most peo­ple open and closed soci­ety are not two oppo­site ends of a same spectrum.
Does it mean that sup­port for open soci­ety val­ues is just a 'façade'? Politi­cians often present vot­ers with trade-offs between val­ues and oth­er con­cerns such as eco­nom­ic secu­ri­ty, or polit­i­cal sta­bil­i­ty. They assume peo­ple will be ready to com­pro­mise on their val­ues in the name of the lat­ter. We test­ed that. We asked French peo­ple, in prac­tice, whether they thought that the right to prac­tice reli­gion freely was more or less impor­tant than the pro­tec­tion of cul­tur­al tra­di­tions. We asked oth­ers in Italy and Greece whether the equal treat­ment of new­com­ers was more or less impor­tant than pro­tect­ing social cohe­sion. Around 30% of peo­ple are sim­ply not will­ing to choose between open soci­ety val­ues and things like eco­nom­ic well-being or cul­tur­al tra­di­tions. They are both equal­ly impor­tant to them. Polling often clas­si­fies this group of peo­ple as torn between open and closed soci­ety views, or as part of a 'mov­able mid­dle'. We say 'try again'. This group tru­ly sym­pa­this­es with the caus­es of an open soci­ety. Just like those who con­sis­tent­ly pri­ori­tise open soci­ety val­ues, they also tend for exam­ple to see migra­tion as enrich­ing soci­eties and ben­e­fit­ing the economy.
Why does all of this mat­ter? Pub­lic opin­ion is not as polarised as it may seem from the polit­i­cal debates we watch on TV or fol­low on social media. It's not open vs closed, it's not lib­er­al vs author­i­tar­i­an. It's more com­plex, it's… human. Peo­ple who are wor­ried about their job, about their safe­ty, are not nec­es­sar­i­ly opposed to the core val­ues of Europe. They want to live in a soci­ety which is open and hears and takes care of these con­cerns. As politi­cians, as advo­cates of an open soci­ety, first of all as cit­i­zens, we need to stand up for the val­ues we believe in. They won't "alien­ate pub­lic opin­ion". They won't make us unpop­u­lar. The day after the elec­tions, the pic­ture might look dark in the Brus­sels cor­ri­dors and the Stras­bourg ple­nary. But the map of Europe is much more colour­ful than that, and our com­mon found­ing val­ues beneath it are solid.
–
Annal­isa Bus­cai­ni is an advo­ca­cy pro­gram spe­cial­ist with the Open Soci­ety Euro­pean Pol­i­cy Institute.
'Voic­es on Val­ues: How Euro­pean Publics and Pol­i­cy Actors Val­ue an Open Soci­ety' is a study by d|part and the Open Soci­ety Euro­pean Pol­i­cy Insti­tute: voicesonvalues.dpart.org
Dis­claimer
The views and opin­ions expressed in this arti­cle are those of the author.