Smartsourcing our future, now
By Claire Davanne.
Some events hold sway over our col­lec­tive aware­ness of belong­ing to a sin­gle com­mu­ni­ty, for bet­ter and for worse. The lat­est dig­i­tal social inno­va­tions allow us to har­ness this pow­er­ful feel­ing to col­lec­tive pol­i­cy­mak­ing. Com­bined with the Euro­pean Cit­i­zens' Ini­tia­tive, the Euro­pean Insti­tu­tions could well become a cat­a­lyst of a real par­tic­i­pa­tive, bot­tom-up approach of elab­o­rat­ing pub­lic policies.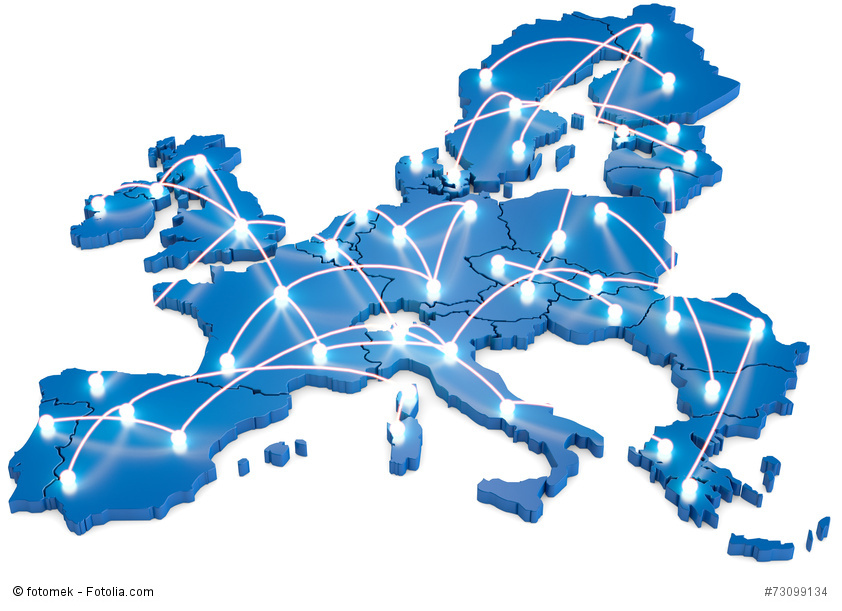 As Europe is going through some tough social unrest (e.g., high records unem­ploy­ment, endoge­nous ter­ror­ism, just to name a few) and insti­tu­tions seem to fail to address the most urgent mat­ters for their cit­i­zens; there seems to be two paths for Euro­peans, that is to say either fuelling the ranks of polit­i­cal rad­i­cal­ism (on both extremes), or har­ness­ing untapped brain­pow­er to col­lec­tive­ly design our next pub­lic policies.
Pol­i­cy-mak­ing is a messy process and the meth­ods nec­es­sary to for­mu­late it can range from sim­ple per­spec­tives to sol­id knowl­edge-based argu­ments. What­ev­er the method, a few opin­ion lead­ers often get to state and set these dif­fer­ences in debates more rhetor­i­cal than actu­al inter­ac­tive, con­struc­tive exchanges.
In a con­text of tight­ened pub­lic expen­di­tures, it would behove the Euro­pean Com­mis­sion (EC) to exper­i­ment with more inno­v­a­tive and inter­ac­tive policymaking.
From col­lec­tive aware­ness to col­lec­tive policymaking
In the after­math of the recent ter­ror­ist attacks in Paris, which hap­pened amid a back­drop of long-decried socio-eco­nom­ic ten­sions, the hith­er­to unseen ral­ly­ing of mil­lions of Euro­peans in favor of fra­ter­ni­ty and free­dom looks like a wake up call to nev­er take any of our free­doms for grant­ed. The viral "#JeSu­is­Char­lie" ral­ly­ing cry in the streets and world­wide media is pow­er­ful proof that a lot of peo­ple – beyond mil­i­tants – are will­ing to ral­ly, speak up, and march in favor of com­mu­ni­ty-ori­ent­ed prin­ci­ples and val­ues. Count­less debates and exchanges went on between mil­lions of peo­ple through­out the wide range of online social plat­forms; this has borne a notice­able result: rais­ing aware­ness of many soci­etal ten­sions while free­ing relat­ed debates. So what now? Could all this aware­ness and ener­gy be har­nessed to fuel col­lec­tive pol­i­cy­mak­ing towards smarter, more inclu­sive poli­cies? Giv­en the diver­si­ty of inter­ests and view­points in Europe, opin­ions need forums where they can be con­front­ed, debat­ed, and assem­bled in order to for­mu­late the most encom­pass­ing and inno­v­a­tive improve­ments for our soci­etal issues.
Empow­er­ing free­dom of expression
Every­one has pon­dered the pos­si­bil­i­ty of a more par­tic­i­pa­tive pol­i­cy­mak­ing process – a more col­lab­o­ra­tive and demo­c­ra­t­ic soci­ety. This would allow for more inter­ests to be voiced and bet­ter dis­cussed, result­ing in more encom­pass­ing and tai­lored pol­i­cy out­comes; ulti­mate­ly empow­er­ing free­dom of expression.
A pri­ori, the sheer size of Europe, a com­mu­ni­ty of mil­lions, would seem to defeat the pos­si­bil­i­ty of an inter­ac­tive pol­i­cy­mak­ing process when all we have to exchange and con­front view­points are e‑mails, blogs, meet­ings, peti­tions and ref­er­en­dums. Noth­ing tru­ly inter­ac­tive, com­pre­hen­sive, con­struc­tive, or far-reach­ing is cur­rent­ly employed to fos­ter these dis­cus­sions. Yet every­one would agree that col­lec­tive intel­li­gence shall always out­smart a sin­gle person's intelligence.
Exist­ing insti­tu­tions, part of the solution
What if the lat­est devel­op­ments of Inter­net soft­ware would allow for such an inter­ac­tive and con­struc­tive process to be imple­ment­ed? What if the EC itself was fund­ing such developments?
A few years ago, Imag­i­na­tion for Peo­ple, MIT, and Open Uni­ver­si­ty helped devel­op such a soft­ware plat­form that enables pol­i­cy crowd­sourc­ing. Assem­bl is designed to be an open, free online forum that col­lects, assem­bles, and enables copro­duc­tion of insights and ideas in a struc­tured and effec­tive way. Assort­ed with data visu­al­iza­tion and sta­tis­tics, it makes it pos­si­ble for each par­tic­i­pant to see whose voice gets expressed, how it is exchanged with oth­er ideas, and how it fits with­in the over­all debate. The EU-fund­ed ver­sion, Cat­a­lyst, has the noble inten­tion of enabling mil­lions of Euro­peans to co-write a con­sti­tu­tion. While this goal is admirable, why not focus on more attain­able projects that can direct­ly impact Euro­peans' dai­ly lives?
To some extent, the EC is already more of a pol­i­cy orches­tra­tor than an author, since it relies heav­i­ly on advi­so­ry groups and stake­hold­er con­sul­ta­tions to for­mu­late poli­cies. The lat­est tech­no­log­i­cal devel­op­ments allow for more demo­c­ra­t­ic, trans­par­ent, and effi­cient pol­i­cy­mak­ing processes.
Com­bin­ing the lat­est dig­i­tal social inno­va­tions with the Euro­pean Cit­i­zens' Initiative
Just imag­ine a com­mu­ni­ty-ori­ent­ed pro­pos­al (e.g., on devel­op­ing time-based cur­ren­cy exchanges for those dis­af­fect­ed by the 2008 finan­cial cri­sis), co-pro­duced by a few thou­sand Euro­peans using Cat­a­lyst, signed by a mil­lion of them through online grass­roots ini­tia­tives, and final­ly sub­mit­ted to the EC via the Euro­pean Cit­i­zens' Ini­tia­tive (Art. 11(4) Treaty on EU).
The EC could be the cat­a­lyst of such a democ­ra­tized debate by set­ting teams to orches­trate such forum and thus enabling vol­un­tary Euro­pean cit­i­zens to par­take in policymaking.
Mov­ing for­ward, collectively
What bet­ter way to ensure more demo­c­ra­t­ic and all encom­pass­ing poli­cies than empow­er­ing the cit­i­zens? What bet­ter way to improve our prospects of liv­ing togeth­er than by giv­ing every­one the chance to par­take in shap­ing our com­mon rules and our future?
For us to achieve a more par­tic­i­pa­tive, inclu­sive, and inter­ac­tive soci­ety, we should take advan­tage of our inher­ent inter­con­nect­ed­ness. In many regards, the EU has always been an ongo­ing inno­v­a­tive exper­i­ment. It con­tributed to bring­ing more peace, and it now is on the edge of bring­ing more demo­c­ra­t­ic pol­i­cy­mak­ing to Euro­peans. A whole new gen­er­a­tion in Europe is not only edu­cat­ed, world­ly, self-reliant, and tech­nol­o­gy-savvy, it is also avail­able and will­ing to speak up in a con­struc­tive way.
–
Claire Davanne is an inter­na­tion­al pub­lic affairs spe­cial­ist who has worked in and with sev­er­al nation­al and inter­na­tion­al gov­ern­men­tal insti­tu­tions. Based on her per­son­al expe­ri­ence, she is pas­sion­ate about har­ness­ing inno­v­a­tive tech­nolo­gies to devel­op a bot­tom-up approach in elab­o­rat­ing pub­lic poli­cies – for the public's ben­e­fit. A French native, she grad­u­at­ed from Sci­ences Po with a Master's in Pub­lic Affairs and has worked in Paris, Wash­ing­ton, DC, and Brus­sels. She is con­stant­ly seek­ing new ways to engage peo­ple in pub­lic process­es and excit­ing initiatives.
Dis­claimer
The views and opin­ions expressed in this arti­cle are those of the author.