The economic crisis has shaken Greek's confidence in an open society
By Ange­lo Tra­moun­ta­nis.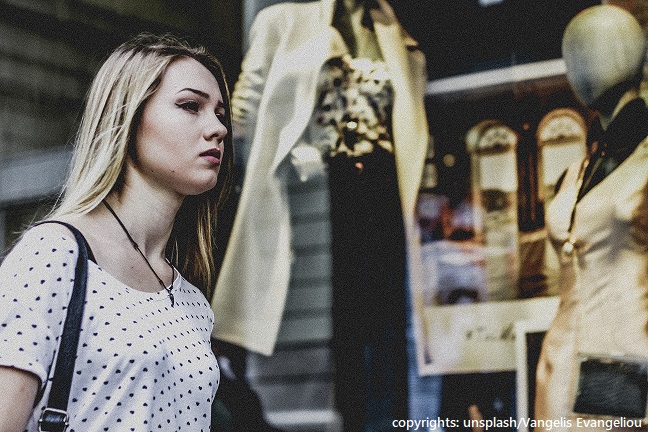 Greece entered the 10th year of its pro­longed eco­nom­ic cri­sis with per capi­ta GDP down by a quar­ter, and house­holds' dis­pos­able income by 30 per­cent. Unem­ploy­ment in 2016 was still the high­est in the EU at 23.6 per­cent over­all, and the youth unem­ploy­ment rate at 47.3 percent.
The col­lat­er­al dam­age of the cri­sis has been a decline in the open soci­ety val­ues of democ­ra­cy, tol­er­ance and accep­tance of out­siders. The first part of this arti­cle focus­es on the Gold­en Dawn neo-Nazi par­ty, which rose from insignif­i­cance to being the third biggest polit­i­cal par­ty in Greece. The sec­ond part exam­ines Greek atti­tudes towards immi­gra­tion, and how these have changed.
The inex­orable rise of Gold­en Dawn
Gold­en Dawn is not the only far-right par­ty to have emerged in Greece in recent decades, but what dis­tin­guish­es it from the oth­ers is its defence of Nazism and vio­lence. Found­ed in 1985, this ultra-nation­al­ist, anti-par­lia­men­tar­i­an move­ment has been involved in vio­lent attacks and mur­der, using open­ly Nazi pro­pa­gan­da. Until 2010, it appealed only to a few, win­ning 0.46 per­cent of votes in the 2009 Euro­pean elec­tions, and 0.29 per­cent in Greek elec­tions that year.
Since then, the pic­ture has changed. Exploit­ing the effects of the eco­nom­ic cri­sis and migra­tion, Gold­en Dawn gar­nered 5.29 per­cent of votes in Athens in 2010 and a seat on Athens's city coun­cil. Its leader gave the Nazi salute to cam­eras at the inau­gur­al meeting.
Gold­en Dawn quick­ly set up a for natives-only sol­i­dar­i­ty net­work, with free food, "Greek-only" blood banks, and with par­ty mem­bers accom­pa­ny­ing old peo­ple to ATM cash machines to pro­tect them from mug­gings. They also start­ed to ter­rorise immi­grants and immi­grant-friend­ly organ­i­sa­tions open­ly, when before they claimed not to, with Human Rights Watch doc­u­ment­ing sev­er­al cas­es ascribed to Gold­en Dawn of hate crimes and xeno­pho­bic violence.
The 2013 elec­tion results came as a shock when Gold­en Dawn had climbed from 0.29 per­cent in 2009 to almost 7 per­cent in the dou­ble par­lia­men­tary elec­tions of 2012 (6.97 per­cent in May, and 6.92 per­cent in June). It did so main­ly by attract­ing vot­ers from oth­er far-right par­ties. The typ­i­cal Gold­en Dawn vot­er is young, male, mod­er­ate­ly edu­cat­ed, and often unemployed.
In ear­li­er years, Greece's state insti­tu­tions had been per­plexed and gen­er­al­ly inef­fec­tive in their han­dling of this phe­nom­e­non, but the 2013 mur­der of anti-fas­cist rap­per Pav­los Fys­sas opened a win­dow of oppor­tu­ni­ty. The pub­lic pros­e­cu­tor labelled Gold­en Dawn a crim­i­nal organ­i­sa­tion, and par­ty mem­bers were arrest­ed and arraigned to a lengthy tri­al start­ed in 2015 and has been close­ly well mon­i­tored by the media.
It is tempt­ing to link the eco­nom­ic cri­sis and the rise of Gold­en Dawn, but oth­er sig­nif­i­cant fac­tors include a steady decline in polit­i­cal trust. Not only do Greeks increas­ing­ly dis­trust polit­i­cal insti­tu­tions, they also feel aban­doned, inse­cure and dis­ap­point­ed. The 2008 cri­sis saw a sharp decline in optimism.
The remark­able rise of Gold­en Dawn in the 2012 elec­tions was ini­tial­ly inter­pret­ed as a one-off rejec­tion of the polit­i­cal estab­lish­ment, reflect­ing anger and frus­tra­tion at the effects of the eco­nom­ic cri­sis. That is prob­a­bly not the whole truth. After the 2015 elec­tions, Gold­en Dawn became the de-fac­to third polit­i­cal par­ty in the Greek Par­lia­ment with almost 7 per­cent of the vote (6.28 per­cent in Jan­u­ary, 6.99 per­cent in Sep­tem­ber). In 2018, exit polls showed Gold­en Dawn with 8 per­cent of the vote, so although Gold­en Dawn hasn't grown as fast as far-right par­ties in oth­er Mem­ber States, it has set­tled into a sta­ble posi­tion with­in the Greek par­ty system.
A luke­warm take on immigrants
When immi­grants start­ed arriv­ing in Greece in the ear­ly 1990s, the media char­ac­terised them en masse as 'crim­i­nals'. Greeks saw a sud­den surge in crime that was most­ly attrib­uted to immi­grants, and in par­tic­u­lar Alba­ni­ans. The myth of the crim­i­nal migrant became so well estab­lished by the mid-1990s that some 90 per­cent of Greek police offi­cers blamed that increased crime rate on migrants.
Opin­ion sur­veys reg­u­lar­ly report­ed pub­lic scep­ti­cism towards immi­grants, with the 2002–2003 Euro­pean Social Sur­vey (ESS) con­firm­ing that when com­pared to else­where in Europe, Greece was among the least wel­com­ing towards immigrants.
By 2010, 59 per­cent of peo­ple ques­tioned said that immi­gra­tion was bad for the coun­try because it caused a rise in crime (75 per­cent), and weak­ened Greek nation­al iden­ti­ty (57 per­cent). These fig­ures have bare­ly changed since then; a 2018 sur­vey by research insti­tute dia­NEO­sis sug­gest­ed 9 out of 10 Greeks believe the coun­try has wel­comed too many immi­grants over the last 10 years.
These per­cep­tions get worse when it comes to Mus­lim immi­grants, with 65 per­cent of Greeks view­ing Mus­lims unfavourably, and six out of 10 want­i­ng migra­tion from main­ly Mus­lim coun­tries to be stopped. A sur­vey by the Nation­al Cen­tre for Social Research found 8 out of 10 Greeks argu­ing that Greece should accept no more Mus­lim migrants, or just a few[1].
Yet in prac­tice many Greeks also show strong pos­i­tive feel­ings towards refugees, and there is tan­gi­ble evi­dence of sol­i­dar­i­ty. Two out of three Greeks say that the coun­try shouldn't close its bor­ders, six out of 10 have shown sol­i­dar­i­ty to refugees, and two out of three (67 per­cent) expressed feel­ings like com­pas­sion and sad­ness. Two-thirds of Athe­ni­ans polled said that the set­tle­ment of refugees has caused no prob­lem in their neigh­bour­hood, and a major­i­ty (72 per­cent) is in favour of refugee chil­dren attend­ing pub­lic schools and munic­i­pal­i­ty day care cen­tres (65 percent).
Sur­veys have mea­sured the impact of the eco­nom­ic cri­sis on atti­tudes to migrants. Accord­ing to dia­NEO­sis, two out of three Greeks (65.4%) believe that migrants increase unem­ploy­ment. It's a view most­ly held by unem­ployed peo­ple (71.5%), and those who can't cope finan­cial­ly (87.8%), or can bare­ly cope (71.5%). The recent shift of Greek vot­ers to the far-right means this view is shared by sup­port­ers of the right (83.9%) and far-right (82.6%), and par­tic­u­lar­ly of Gold­en Dawn (84.8%).
Two out of three Greeks also argue that immi­grants have a neg­a­tive impact on the econ­o­my (65.4%). Again, this atti­tude is attrib­uted to unem­ployed Greeks (68.6%), as well as those bare­ly cop­ing finan­cial­ly (67.5%), or not cop­ing at all (66%). It is that of vot­ers for the right-wing pop­ulists of Inde­pen­dent Greeks (89.1%), Gold­en Dawn (66.6%) and the lib­er­al-con­ser­v­a­tives of New Democ­ra­cy (66.2%), or those of the cen­tre-right (73.6%), right (69.5%) and far-right (69%).
Con­clu­sions
Greece's eco­nom­ic cri­sis has main­streamed atti­tudes that pre­vi­ous­ly were scarce­ly spo­ken. The rise of far-right organ­i­sa­tions and scep­ti­cal atti­tudes towards migra­tion pos­es a clear threat to notions of the open society.
It could be argued that Greeks remain deeply scep­ti­cal about migra­tion and its impact on Greece. The sud­den influx of migrants since the 1990s into a rel­a­tive­ly homoge­nous soci­ety has caused a knee-jerk anti-immi­grant reac­tion, and the media has cement­ed and jus­ti­fied these feel­ings. Only with a new dis­course on open soci­ety will we be able to increase our knowl­edge and under­stand­ing of this new environment.
Lit­er­a­ture
EKKE — Nation­al Cen­tre for Social Research (2017), Health Inequal­i­ties Among Migrant Pop­u­la­tion, Retrieved from: https://www.migheal.net (last access: 6/5/2018)
Elli­nas, A., (2013) The Rise of Gold­en Dawn: The New Face of the Far Right in Greece, South Euro­pean Soci­ety and Pol­i­tics, 18:4, 543- 565
dia­NEO­sis, (2016), The Refugee issue and Greeks (Το προσφυγικό πρόβλημα και οι Έλληνες), Retrieved from: https://www.dianeosis.org/wp-content/uploads/2016/02/immigration_04.pdf (last access: 6/5/2018) (In Greek)
dia­NEO­sis, (2018), What do Greeks believe: 2018 (Τι πιστεύουν οι Έλληνες: 2018), Retrieved from: https://www.dianeosis.org/wp-content/uploads/2018/06/Ti_Pistevoun_Oi_Ellines_2018_Upd_040618.pdf (last access: 6/5/2018) (In Greek)
Geor­giadou, V., (2015), Draw­ing from the reser­voirs of the Right. Elec­toral cas­tles and vot­ers of the Gold­en Dawn, in Geor­garakis, N., and Demertzis, N. (Eds), The Polit­i­cal Por­trait of Greece: Cri­sis and the Dis­lo­ca­tion of the Polit­i­cal, Nation­al Cen­tre for Social Research — Gutengerg, pp 207–233 (in Greek)
Geor­giadou, V., Rori, L., (2013), Eco­nom­ic cri­sis, social and polit­i­cal impact. The new right-wing extrem­ism in Greece, Anuari Del Con­flicte Social, Obser­va­tori Del Con­flicte Social, Barcelona, 322–339.
Kary­dis, V. (1996) The Crim­i­nal­i­ty of Immi­grants in Greece: Issues of The­o­ry and Anti-crime Pol­i­cy (Η εγκληματικότητα των μεταναστών στην Ελλάδα: Ζητήματα Θεωρίας και Αντεγκληματικής πολιτικής) Athens: Papazi­sis (in Greek).
Karakat­sa­nis, N. M., & Swarts, J. (2007). Atti­tudes toward the Xeno: Greece in Com­par­a­tive Per­spec­tive. Mediter­ranean Quar­ter­ly, 18(1), 113–134.
Psar­ras, D., (2012) The Black Book of Gold­en Dawn, Polis, Athens. (In Greek).
Pub­lic-Issue. (2010). Atti­tudes of Greeks towards migra­tion (Οι Έλληνες απέναντι στη Μετανάστευση), Retrieved from http://www.publicissue.gr/1388/immigration-2010/ (last access: 6/5/2018) (in Greek)
[1] http://greece.greekreporter.com/2017/03/21/majority-of-greeks-see-migrants-as-a-social-and-economic-threat-ekke-survey-finds/ (last access: 10/7/2018)
–
Ange­lo Tra­moun­ta­nis is a Researcher at the Nation­al Cen­tre for Social Research (EKKE) in Athens.
Dis­claimer
The views and opin­ions expressed in this arti­cle are those of the author.