Winners? Losers? Purpose? — Why the TV debate between Alex Salmond and Alistair Darling did not shift voters
by Jan Eich­horn.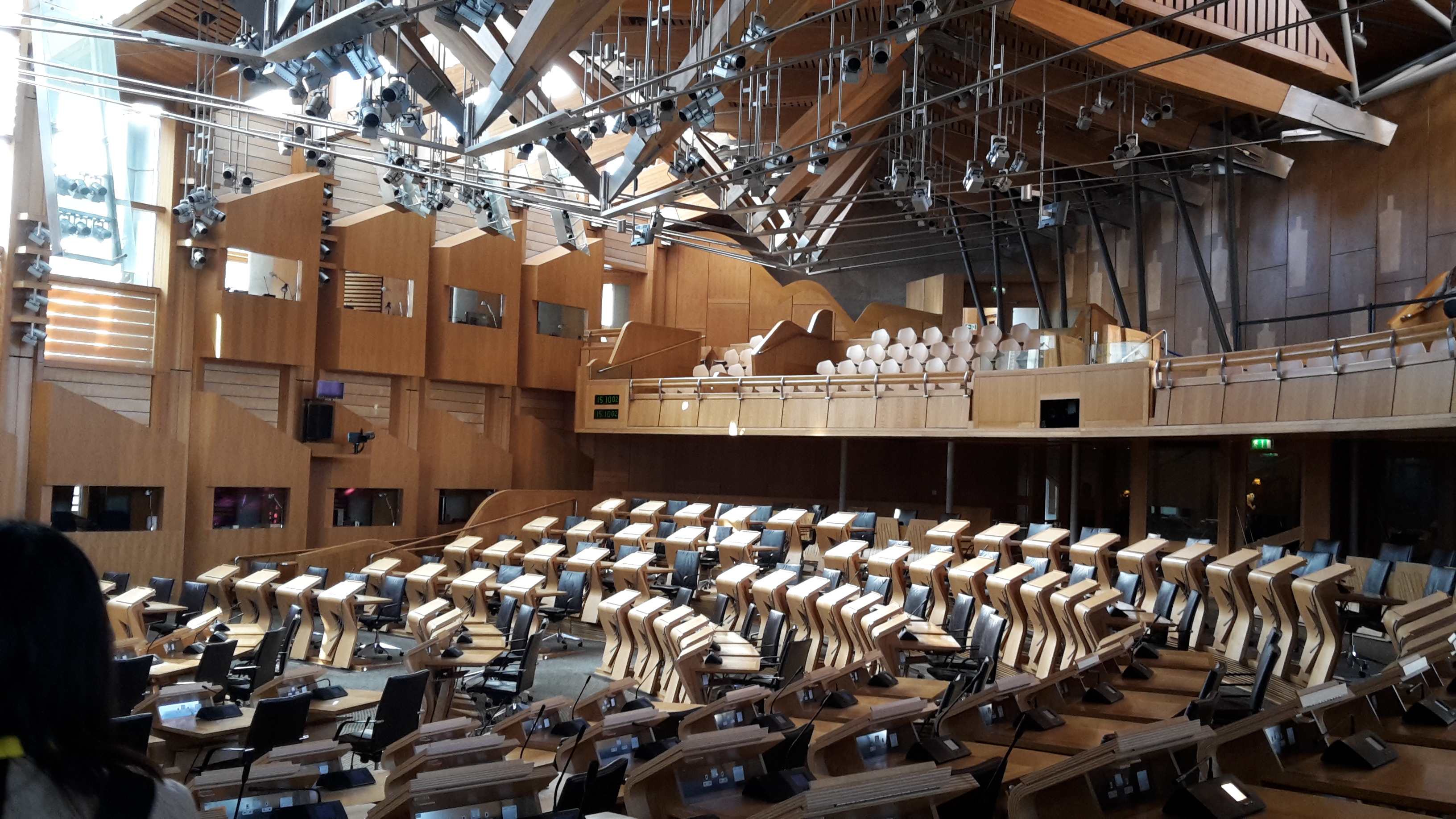 Last Tues­day (5 August) we got to wit­ness what was meant to become a major high­light of the cam­paigns lead­ing to the ref­er­en­dum on Scot­tish inde­pen­dence in Sep­tem­ber. The Scot­tish First Min­is­ter Alex Salmond from the Scot­tish Nation­al Par­ty took on the leader of the Bet­ter Togeth­er cam­paign Alis­tair Dar­ling. Much was writ­ten about the debate in advance: it was clear that the core objec­tive for both cam­paigns had to be con­vinc­ing those unde­cid­ed or at least not ful­ly firm in their views. This group that is still will­ing to change or has to make up their mind over­all makes up about a quar­ter of the elec­torate still. They are the ones that may still be moved into either camp (although the major­i­ty of them already has a lean­ing). It was clear that if you could not reach them, you would not be able to reach anybody.
TV debates obvi­ous­ly focus strong­ly on the actu­al dis­cus­sants and eval­u­a­tions of their per­for­mance rests not sim­ply on the qual­i­ty of argu­ments, but also their per­son­al appear­ance. A strong media nar­ra­tive exist­ed before the debate: Alex Salmond is the bet­ter speak­er, expect­ed to do sub­stan­tial­ly bet­ter than the some­what less charis­mat­ic Alis­tair Dar­ling who has been crit­i­cised for reserved­ness (or bore­dom in the less sub­tle com­men­tary). How­ev­er Salmond was also pre­sent­ed to have more pres­sure with "Yes" being behind in the polls and he would have to win by a land­slide to make a change while Dar­ling can play to a draw.
The result at the end of the night: Most com­men­ta­tors called it a draw over­all with­out a clear win­ner, but with Dar­ling appar­ent­ly hav­ing sur­prised for being ani­mat­ed and aggres­sive while Salmond was rather defen­sive at times – and while he came across states­man­like, he also slipped into unfor­tu­nate col­lo­qui­al­ism (the aliens attack Scot­land exag­ger­a­tion being one of many). The argu­ments were not great on either side, but most of the focus, as we may have expect­ed, was on the debaters' per­son­al performance.
The debate itself was not great. Key top­ics focused on (the cur­ren­cy fore­most but also Europe) are favourites of the cam­paigns and media, but issues that sim­ply are not deci­sive in decid­ing the out­come for the major­i­ty of Scots, in par­tic­u­lar those unde­cid­ed — as we (and oth­ers) have shown repeat­ed­ly through our research. The issues played to were those that the par­ti­sans (of which there were many in the audi­ence, which result­ed in reit­er­a­tions of the same themes) care about, but not those the unde­cid­ed vot­ers do. Key themes, such as Eco­nom­ic pol­i­cy, pen­sion plans and the use of the oil were dis­cussed towards the end, but by then time ran out to real­ly get into details. Few unde­cid­ed vot­ers found help in these dis­cus­sions. While Salmond wast­ed an oppor­tu­ni­ty to talk about actu­al poli­cies when ask­ing about rhetoric ("project fear") instead in his first ques­tion, Dar­ling kept focus­ing on the above men­tioned issues with­out advanc­ing to areas the non-par­ti­san vot­ers want­ed to hear answers on.
But the debate was not the only thing of lim­it­ed qual­i­ty that night. A lot (though not all) of the com­men­tary after the debate was not any bet­ter. A key issue was that few media fig­ures crit­i­cised the focus on top­ics not key to those still mak­ing up their mind, while say­ing at the same time that the unde­cid­ed need to be the focus – which is par­tial­ly due to many of the media out­lets con­tin­u­ing to focus on exact­ly those areas of debate that many polit­i­cal, aca­d­e­m­ic and media cir­cles find most impor­tant, ignor­ing what the major­i­ty of vot­ers actu­al­ly care about most. I could not help myself but feel that much of the night's nar­ra­tive seemed pre­med­i­tat­ed: Effec­tive­ly Salmond was set out to be in a posi­tion where, unless he would per­form mir­a­cles, he could only fail to achieve the land­slide win that was expect­ed of him. And while indeed, many things can be crit­i­cised about the argu­ments cho­sen and oppor­tu­ni­ties missed, I felt that the pre­sen­ta­tion of the sit­u­a­tion and the sur­prise about the bal­ance of per­for­mances was exag­ger­at­ed throughout.
Alis­tair Dar­ling is not some third-rate fig­ure in British pol­i­tics. He was Chan­cel­lor of the Exche­quer and there­fore one of the most impor­tant cab­i­net mem­bers under prime min­is­ter Gor­don Brown. He was first elect­ed to the British par­lia­ment in West­min­ster in 1987 and has debat­ed as sim­ple par­lia­men­tar­i­an and cab­i­net mem­ber in one of the most con­fronta­tion­al par­lia­ments – in terms of debat­ing style – even­tu­al­ly hav­ing to defend the UK's bud­get in the finan­cial cri­sis. Por­tray­ing him as an out-to-loose fig­ure in a debate was under­play­ing him sub­stan­tial­ly (if you watch some of his ear­ly cam­paign speech­es from the 1980s you under­stand that he can play dif­fer­ent roles in dif­fer­ent set­tings rather well).
I think it is more than unfor­tu­nate when a per­for­mance is eval­u­at­ed as bet­ter, because the oppo­nent already attacks the oth­er can­di­date per­son­al­ly in the open­ing state­ment, as it sup­pos­ed­ly shows pas­sion. And while the cheers in the audi­ence prob­a­bly rep­re­sent­ed main­ly peo­ple who had made their mind up on either side and saw it con­firmed by the per­son they were sup­port­ing any­ways, those who still try to decide which evi­dence to trust more must have been left silent­ly hop­ing the debate would even­tu­al­ly evolve. If the next edi­tion (which, nego­ti­a­tions suc­ceed­ing, will be held 25 August on the BBC) is meant to achieve more for those who real­ly are look­ing for an engage­ment with key issues and facts, then the can­di­dates need to drop more of the old and worn out rhetoric and focus less on pleas­ing their sup­port­ers (who are con­vinced any­ways). But also, com­men­ta­tors across media and acad­e­mia should try and engage with the debate in a way that is not so pre-pro­grammed, to make the analy­ses after the dis­cus­sions more than sim­ple con­fir­ma­tions of the nar­ra­tives they cre­at­ed beforehand.
–
Dr Jan Eich­horn is the Research Direc­tor of d|part, teach­es at the Uni­ver­si­ty of Edin­burgh in Social Pol­i­cy and coor­di­nates atti­tudes research projects on the Scot­tish inde­pen­dence ref­er­en­dum with­in the "Future of the UK and Scot­land" pro­gramme of the Eco­nom­ic and Social Research Coun­cil that finances the research.
Dis­claimer
The views and opin­ions expressed in this arti­cle are those of the author.