Young Europeans Participate
by Jan Lieb­nitzky.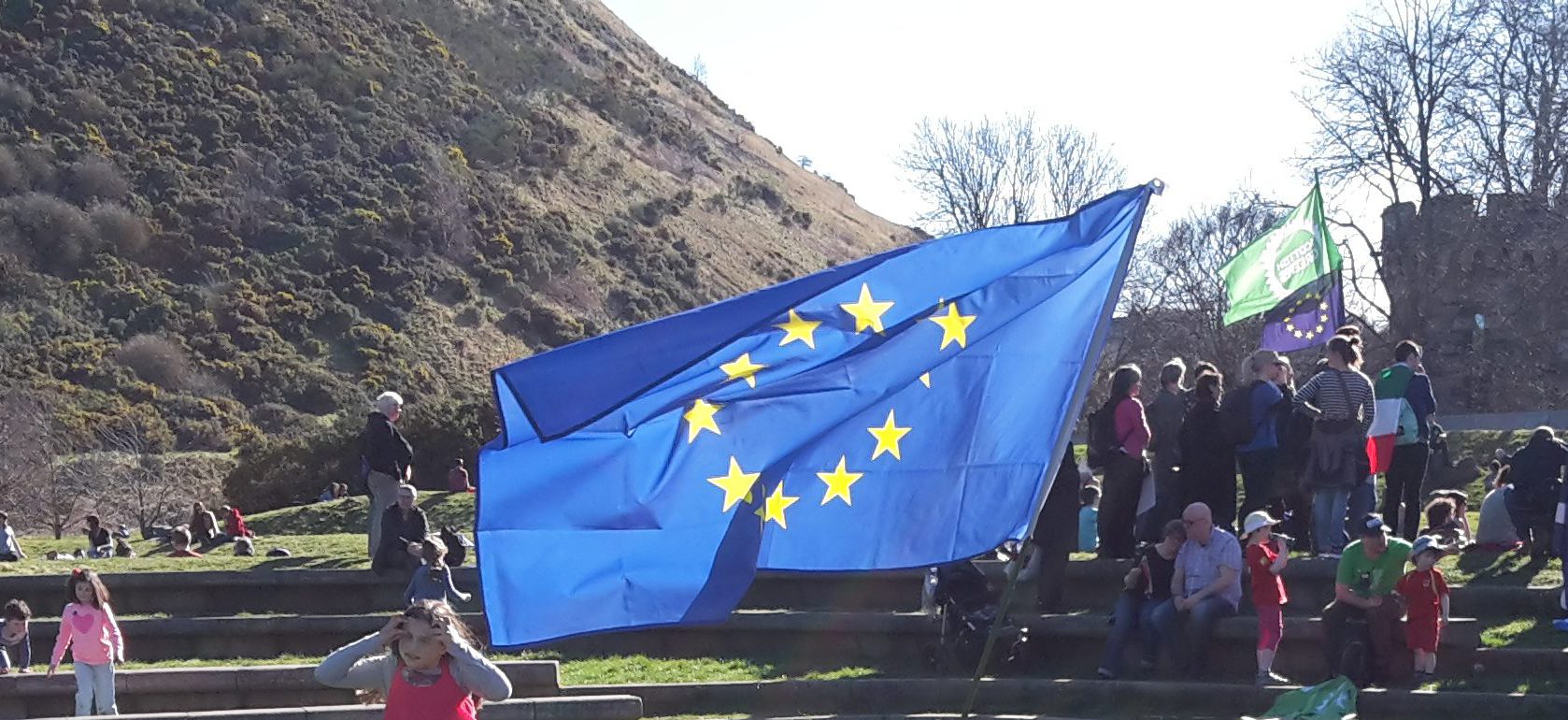 When young Euro­peans met from 17th to 20th Octo­ber in Berlin to work on cri­sis issues and the future of the Euro­pean Union (EU), every­one took pro­duc­tive ideas and projects to work on back home. The Youth Con­gress 2013 was host­ed by Hein­rich-Böll Foun­da­tion in coop­er­a­tion with the Young Euro­pean Fed­er­al­ists and the Fed­er­a­tion of Young Euro­pean Greens.
Europe is in a polit­i­cal and non-end­ing eco­nom­ic cri­sis, redraw­ing the bor­ders of inter­na­tion­al sol­i­dar­i­ty. We hear anti-EU slo­gans by pop­ulist lead­ers, polit­i­cal extremes and move­ments from all over Europe, putting doubts on the project Europe and the Euro. One of the biggest issue is the sky rock­ing youth unem­ploy­ment rate espe­cial­ly in South­ern Euro­pean coun­tries and on the Balkan, leav­ing all young peo­ple that look for jobs with feel­ings of despair and help­less­ness also con­cern­ing the poli­cies dic­tat­ed by the Troi­ka (ECB, IMF, Euro­pean Com­mis­sion). "They speak to us, but we can­not speak to them" was point­ed out by one Youth Con­gress par­tic­i­pant from Spain, bring­ing the sec­ond main prob­lem on the table – the lack of par­tic­i­pa­to­ry oppor­tu­ni­ties for Euro­pean cit­i­zens to become active­ly involved in Euro­pean politics.
The only real direct demo­c­ra­t­ic ele­ment in the EU is the Euro­pean Cit­i­zens' Ini­tia­tive (ECI). It is defined in the Treaty of Lis­bon (Art. 11, Para. 4, TEU and Arti­cle 24, TFEU) and gives EU cit­i­zens the pos­si­bil­i­ty to pro­pose top­ics of inter­est to the Euro­pean Com­mis­sion. It is hard work to gain one Mil­lion sup­port­ers in at least sev­en dif­fer­ent mem­ber states, as Jer­ry Van de Berge knows, coor­di­nat­ing one of the few suc­cess­ful ECIs 'Water is a human right'. With­out the sup­port of major non-gov­ern­men­tal organ­i­sa­tions (NGOs), civ­il society's organ­i­sa­tions (CSOs) or unions, it is hard to get your voice heard in the polit­i­cal are­na in Brus­sels. Fur­ther, activists for ECIs have to over­come wide­spread polit­i­cal apa­thy, mis­trust and aver­sion of EU cit­i­zens with regard to every­thing con­nect­ed to the EU. The EU's bad rep­u­ta­tion could prof­it a lot from more effec­tive par­tic­i­pa­to­ry elements.
Solu­tions for the two prob­lems, youth unem­ploy­ment and the lack of par­tic­i­pa­tion, were dis­cussed vivid­ly in work inten­sive work­shops at the Youth Con­gress 2013. At the end many inspir­ing project ideas came up, such as:
The '28 days of Europe' – cam­paign tar­gets at pre-EP elec­tion time in May 2014, and is sup­posed to con­nect young peo­ple from all over Europe in social media plat­forms by shar­ing lit­tle videos, texts and pho­tos, end­ing with the slo­gan "- bet­ter off in Europe". The goal is to bring Europe togeth­er in sol­i­dar­i­ty and to counter anti-Euro­pean ten­den­cies, telling each oth­er about local real­i­ties, projects and social life.
'Defin­ing Intern­ship' is an idea to set stan­dards and norms for intern­ships, to which com­pa­nies, but also inter­gov­ern­men­tal organ­i­sa­tions and NGOs should con­form to. This address­es pre­car­i­ous work con­di­tions of the intern gen­er­a­tion often not per­ceiv­ing pay­ment, being exploit­ed and with­out hav­ing hope for future employ­ment. Young Euro­peans often leave their coun­try and fam­i­lies behind in order to work where mar­ket forces dri­ve them.
'Green­Watch' wants to ini­ti­ate a traf­fic light rank­ing for EU par­lia­men­tar­i­ans con­cern­ing their com­mit­ment to green ener­gy and cli­mate change, facil­i­tat­ing the infor­ma­tion gath­er­ing about can­di­dates in eco-relat­ed topics.
'Youth Man­i­festo' wants to kick-start a trans-Euro­pean cam­paign to ini­ti­ate a real Euro­pean con­ven­tion, which is, with regard to Arti­cle 48 of the Treaty of Lis­bon, the only way to intro­duce more direct demo­c­ra­t­ic and par­tic­i­pa­to­ry ele­ments in the EU. Being remem­bered of the failed ref­er­en­dum in France and the Nether­lands in 2005, the goal of this project is to set up the con­ven­tion process as demo­c­ra­t­ic as pos­si­ble with the inclu­sion of all parts of soci­ety in a bot­tom-up process.
Some projects already find fel­low cam­paign­ers in the NGO scene, as for instance 'Youth Man­i­festo' with the work of Democ­ra­cy Inter­na­tion­al and the Euro­pean Alter­na­tives behind it. This is very promis­ing for the actu­al suc­cess of the campaigns.
–
Jan Lieb­nitzky is an Affil­i­ate at d|part.
Dis­claimer
The views and opin­ions expressed in this arti­cle are those of the author.